Equipment and spare parts
Extra equipment and spare parts for the different cabinets.
Equipment for cabinets:
– Underfloor heating cable with switch
– Fan and thermostat for the compressor
– Magnet valve and electrical button for water
– Heating for the water piping
– Drainvessel for condenswater in air piping.
– Magnetic catch
– Radiator (outdoor selling cabinets)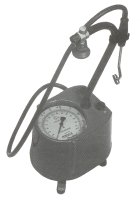 – Frost alert
– Electric lock
– Timer
– Stands
– etc.

Compressed-air equipment:
– Compressor
– Air filler for tyres
– Hoses, valves, pipes
– Drum for air hose
– Tyre-filling pistol

Spare parts:
– Parts for air and water piping
–

Armature and junction box
– Parts for hinges
– Tape with text
– Glass for doors
– Ledges
– etc.